Guess what, you rage-fueled morons:
Your testosterone levels are just fine.
But for a rage-fueled moron, "fine" is not fine enough, is it? For a teeth-grinding, knuckle-dragging idiot, "fine" actually translates to "not good enough." Which is why we have N1-T, the "potent pro-testosterone supplement" that's seemingly geared towards boosting testosterone for younger active doods whose testosterone levels are already just fine.
Unfortunately (or fortunately, depending on your perspective), N1-T actually won't boost your testosterone beyond normal healthy levels, but instead provides bona fide, all-natural, healthy Man Power sports nutrition to help crank up your strength and build your mass.
Very smart, guys!
Check out the review:
About Universal Nutrition N1-T
From Universal Nutrition, the homies that brought us the post-workout Torrent and other solid sports nutrition products, comes N1-T, a man power stack billed as a "potent pro-testosterone supplement." The advertised purpose of this product is to promote anabolic gains via increased total & free T. Is this fact or fiction we're hearing? Formula notes:
Longjack 400 Complex: The (potentially) heaviest dosed ingredient in this formula is also the formula's (potentially) only testosterone booster: Tongkat Ali.
Test-Stim Complex: Testosterone stimulation takes a backseat in the Test-Stim Complex for the proprietary blend's intense focus on libido.
BioPerine: While we're not too big on the proprietary status of N1-T's blends, we're stoked to see this potency enhancing extract in the formula's latter complex.
N1-T Supplement Facts

Serving Size: 2 Capsules
Servings Per Container: 45
Ingredients
Amount Per Serving
Longjack 400 Complex
400 mg
 Eurycoma Longifolia (LJ-100™) (22% EuryPeptides™, 40% Glycosaponins & 30% Polysaccharides)
Test-Stim Complex
930 mg
 Tribulus Terrestris (Standardized for 60% Steroidal Saponins & 20% Protodioscin)
**
 Avena Sativa (Standardized for Avenacosides A & B)
**
 Catuaba (from Bark)
**
 Herba Epimedii (Aerial Part Extract)
**
 Salvia Sclarea (Leaf Extract)
**
 Bioperine® (Piper Nigrum Fruit)
**
Other Ingredients:
Gelatin, Magnesium Stearate, Dicalcium Phosphate.
Directions:
Use as a dietary supplement to help achieve increased testosterone secretion and build lean muscle mass. Take 2 capsules twice per day. For best results, take one serving 30 minutes before your workout and another serving before bed.
Is it hot in here or is it just N1-T?
Testosterone is cool and all, but N1-T is more focused on straight-up, horn-dog sex boosts with its potent stack of natural sex-enhancing aphrodisiacs. Not to say that testosterone boosting doesn't have a place in this formula, but it definitely takes a backseat to N1-T's libido boosting action.
Any T-boosting from this bodybuilding formula seems to hinge solely on its leading ingredient:
Longjack 400 Complex, 400 mg
One part sex enhancer, many parts testosterone booster, Tongkat Ali (TA) is a major badass when it comes to getting your groove on, both in the gym & in bed. TA is believed to engage in the following bio-pathways:
DHEA promotion. For increased T synthesis.
Aromatase inhibition. For decreased T to estrogen conversion.
LH release. For increased signalling for T production.
Cortisol reduction. For less "T-killing" stress.
The combination of these effects may create a pro-anabolic internal ecosystem for greater muscle gains & all-around male health, one small study showing T boosts by 37% with TA supplementation.
Lucky for us, N1-T goes with a quality, patented extract of TA.
Test-Stim Complex, 930 mg
Most of the testosterone stimulation in this Universal Nutrition formula ended with the previous complex, judging by the lack of testosterone boosting action in this complex. Even so, the ingredients aren't bad for male health:
Tribulus Terrestris. Highly potent extract of an all-time T-booster favorite (that doesn't seem to boost T). Seems to work primarily as a libido booster, with potential anabolic bio-activity, rather than an outright testosterone stimulator.
Avena Sativa. More & more T-boosters love Oatstraw, for good reason (cardio benefits being one of them), but most of its value lies in the nootropic realm for its brainwave support.
Catuaba Bark. Believed to boost sex & mood, although most research centers on Catuaba's cognition-enhancing benefits (over its T-boosting potential).
Herba Epimedii. Oh hey Horny Goat Weed. The action of this natural man enhancer is in the name: It makes you horny. Interestingly, it's not a T-booster so much as a T-mimic, in effect stimulating the effects of testosterone without the hormone itself.
Salvia Officinalis. Not that kind of salvia, but your common sage. Doesn't boost T, doesn't boost libido. Doesn't do nothing w/r/t male health.
And last but not least: BioPerine–the black pepper extract that should be in every formula for its nutrient absorption benefits. In tiny doses BioPerine may increase the overall bioavailability of a product, which we think is pretty neat.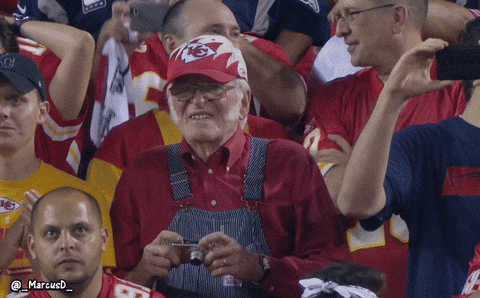 Formula Analysis
Here's a testosterone booster for all you below 30 youngens out there that are already doing quite fine, thank you, regarding your testosterone levels. Until you're old & decrepit (circa 35+ years old), the BIG-time ball-dropper T-boosters shouldn't even be on your radar.
Which seems to be why N1-T avoids all of the major testosterone boosting ingredients that top our BIG List of Testosterone Boosters, and instead opt for more pro-anabolic herbs.
Granted, there is overlap between pro-T & pro-anabolic ingredients (testosterone is, after all, an anabolic hormone), but this type of anabolic activity is unnecessary for the younger doods who are already in their T prime. So it's more of a matter of optimizing the T they have in a way that more efficiently produces muscle.
That's what N1-T does… sort of.
With herbs such as Tongkat Ali, Tribulus Terrestris, & Horny Goat Weed, there's a significant increase in sexy-time energy, an energy form that may easily translate into enhanced physical performance in the gym. We'll just call it Man Power (and hope that you're mature enough to deal with this phrase in an apolitical mindset).
For the most part, N1-T loads its caps with raw, herbal Man Power, which is solid for male health, but unsubstantiated for ergogenic muscle gains. Having said that, Man Power may help alleviate mental & physical barriers preventing your muscle gains, so if a little boost in Man Power is all you need to jump over that plateau then hey, why the hell not?
In terms of scientifically backed anabolic activity, the only growth we can guarantee Universal Nutrition's N1-T will deliver is of the NSFW variety, located in your pants.
N1-T Benefits
The 2 benefits stated on Universal Nutrition N1-T's product details:
Natural anabolic.
Helps enhance total and free test.
Tongkat Ali holds plenty of promise in terms of total & free test levels–although, until we see larger studies of more diverse age demographics, it's hard to say exactly who benefits how from this herb. Likewise with the rest of N1-T's other ingredients.
With that in mind, we wouldn't gamble on any major testosterone boosts with this product, particularly if you're testosterone levels are fine as is, but do expect a significant shift in Man Power.
Who Takes It?
Serious Weight-Training Athletes & Bodybuilders. As stated by N1-T's product description. Presumably, jokers, on the other hand, can back the eff off.
Any Side Effects?
Nope. No side effects have been reported by Universal Nutrition N1-T's customer reviews, nor would we expect any side effects with this all-natural, high quality botanical formula. Just be sure to practice responsibility when you whip out your Tribulus-fueled Free Willy.
Universal Nutrition N1-T Summary
Pros
Tongkat Ali. Major multipurpose natural herb, great for general Man Power.
Quality Extracts. N1-T provides top shelf extracts for higher potency.
BioPerine. Speaking of potency, BioPerine ups it even further.
Cons
Mild T-Boosts. None of the big-wig boosters in this T-booster.
Elusive Science. We need more concrete research on these herbs.
Prop Blends. Proprietary blends are never a good look for your supps.
Pricing & Buying Info
1 Bottle (22.5 days): $50.50
Available to buy online and in retail stores, lowest prices on Amazon (that we saw)
Final Word on N1-T
Universal Nutrition suggests using N1-T as a foundational supplement, and we'd have to agree: Whether you're new to T-boosters or you're a veteran searching for a "base" to your supplements, N1-T is simple & mild enough to work–so long as there's no overlap in ingredients. Consider this as a solid starter pack, as well as a top supplemental source of Tongkat Ali, which is an awesome herb on its own — earning it a decent B5 rating of 3.9 stars.
Our Rating