When you sign up for a gym membership only to be driven to a strip club, do you: A) Complain, or B) Shrug and get your freak on?
Buying TESTOBOOST is a lot like that: It sets up the initial expectation of male healthy testosterone boosts and muscle gains, instead delivering horned up energy and a massive 12″ inch johnny (and that's only at half-mast, y'all *wink wink nudge nudge* not really). We're not sure if this is deception or money well-worth spent.
With that in mind, consider this review as a "setting-it-straight" take on TESTOBOOST. After all, the supplement works, but it may not work the way you want it to.
About TESTOBOOST
Not to be confused with Metabolic Diet's TestoBoost, TESTOBOOST is a creation of BioScience Nutrition, a top-notch manufacturer backed by a diverse list of health supplements. While most BioScience products are sold as health & wellness supps, this one is intended for the meaty, muscly bros. Formula notes:
Tribulus Terrestris: You'll hear a lot about this plant in this review, because TESTOBOOST has a lot of it. TESTOBOOST basically is Tribulus Terrestris.
Sex Drive: The primary benefit of this muscle-building testosterone booster: Libido. But it does enhance muscle gains & T, too, right?
Non-Proprietary: BioScience is smarter than your average cupcake, eschewing the whole proprietary blend trend to show its customers all of its ingredient dosages.
TESTOBOOST Supplement Facts

Serving Size: 3 Capsules
Servings Per Container: 30
Ingredients
Amount Per Serving
Magnesium (as Magnesium Oxide)
200 mg (50% DV)
Zinc (as Zinc Oxide)
30 mg (200% DV)
Tribulus Terrestris
750 mg
Chrysin
75 mg
Horny Goat Weed P.E.
50 mg
Longjack
50 mg
Saw Palmetto Berries
50 mg
Hawthorn Berries
50 mg
Cissus Quadrangularis
50 mg
Other Ingredients:
Cellulose (Vegetable Capsule), Rice Flour, Magnesium Stearate (Vegetable).
Directions:
As a dietary supplement, take three (3) capsules before bedtime.
TESTOBOOST is a ton of Tribulus with a few friends sprinkled in.
If you added up all of the ingredients outside of Tribulus, their total dosage wouldn't amount to the herb's individual dosage. So essentially TESTOBOOST is actually TerrestoBOOST, a solid, all-natural supplement for male health & performance, buuut not really a bona fide T-booster.
Regardless, let's check out all of the ingredients to see what's going on here:
The Ingredients
Here's the deal: TESTOBOOST did us a service by not hiding their shiz under proprietary blends, so we won't dissect the ingredients blend-by-blend as we usually do in these reviews. Instead, we'll rapid-fire the ingredient descriptions, which for the most part are aight:
Magnesium Oxide. Not the best form of Magnesium, but a solid entry for this mineral's potential inhibition of sex hormone-binding globulin (SHBG).
Zinc Oxide. Our favorite mineral on the BIG List of T-Boosters (although Zinc Citrate is better). Plays a direct role in the T-synthesis process. (Only need B6 now to complete the potent, athlete-replenishing ZMA picture).
Tribulus Terrestris. Not a testosterone booster, decent for male health. Particularly male sexual health. This herb will get yer sex juices flowin'.
Chrysin. Yes, Chrysin boosts testosterone, but only if you inject it directly into the nuts. We're not too fond of needles poking our testicles.
Horny Goat Weed P.E. Another sex enhancer that's often misquoted as a testosterone booster. May perform as a T mimic, so there's that at least.
Longjack. This enhances both sex & testosterone, increasing "free" T levels while also reducing stress hormone cortisol levels. Great for your feel-good T pumps.
Saw Palmetto Berries. Popular male health botanical, best known for its inhibition of 5α-reductase, the enzyme responsible for converting T to DHT.
Hawthorn Berries. Antioxidant, anti-inflammatory. May help boost muscle gains, but we'd like to see more research on this.
Cissus Quadrangularis. This "grape" plant is traditionally used for bone & joint support, reinforcing the skeletal structure for all you big boys (seems a little presumptuous of you to expect muscle growth anytime soon… ha! jokez LOL).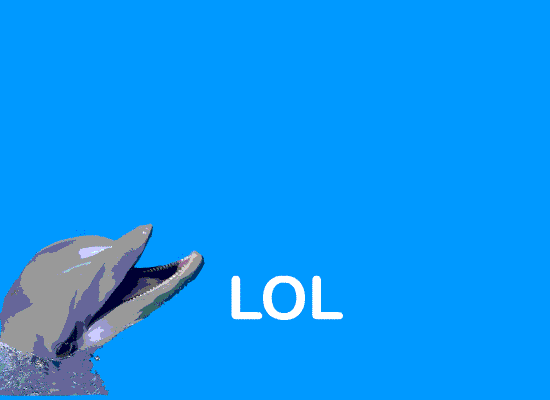 Formula Analysis
Compared to the Metabolic Diet TestoBoost product (see review right heya), this TESTOBOOST formula is much, muuuch simpler. And can be very neatly divided into Good, Bad, & Ugly categories. Check it:
THE GOODS
T-Boosters: Zinc, Magnesium, Longjack, & Saw Palmetto.
Sex Enhancers: Tribulus & Horny Goat Weed.
Athletic Bone Support: Cissus Quadrangularis.
THE BADS
Chrysin: Oral consumption does nothing for T.
Mineral Quality: Zinc & Magnesium need improvement.
THE UGLIES
Plain Herbs: Way to drop the ball on awesome botanicals!
Poor Dosages: Everything below Tribulus is questionable.
Needless to say, TESTOBOOST is a mixed bag. It's a small mixed bag, so at least it's not too hard to pick apart & value the pieces, but its smallness seems to intensify the bads more so than the goods. Particularly when the highest dosed ingredient (Tribulus Terrestris) isn't even an effective T-booster.
Tongkat Ali (Longjack) would've been the better choice to lead this formula. Yet TESTOBOOST opts for cheap, low dose TA instead, shooting itself square in the foot.
Having said that, this is a formula that you will "feel." That's sort of the whole shtick with Tribulus–it feels good and manly and powerful, creating the illusion that it's boosting testosterone, when in fact you're likely just getting horny.
Not that being horny is a bad thing, but we prefer our libido to be testosterone driven. TESTOBOOST doesn't seem to do that.
TESTOBOOST Benefits
TESTOBOOST knows what it is, making no big claims on testosterone, instead highlighting its other positive bio-effects:
Enhanced Libido & Sex Drive
Boosts Energy & Focus
Optimizes Male Performance
Most of TESTOBOOST's benefits are going to hinge on Tribulus, unless you're at risk of Zinc & Magnesium deficiency–otherwise, you'll definitely feel the minerals as well. Tribulus is solid for libido & sex drive. Energy & focus may come from simply feeling good, although if Tongkat Ali has any benefit in this formula, it'll come in the form of anti-stress mood enhancement.
Who Takes It?
Bodybuilders & Strength Athletes. Supplementing Cissus Quadrangularis comes under the assumption that you're going to build more muscle than your bones can handle. TESTOBOOST is for the bodybuilding beefcakes who appreciate having a fully functional skeleton.
Any Side Effects?
None reported. For the most part the customer reviews are positive, claiming the product is giving them energy, allowing them to maintain their strength and vitality (again: Tribulus). Given the natural ingredients, we can't imagine TESTOBOOST having any ill effects, even after long-term use.
TESTOBOOST Summary
Pros
Sex Drive. TESTOBOOST will have you feeling nice & randy.
Tongkat Ali. Here's to hoping TESTOBOOST supplied enough!
Non-Proprietary. We can see the dosages, so that's good.
Cons
The Dosages. We see them and they're bad. Pretty bad.
Mild Boosts. If any at all, the testosterone boosts are weak sauce.
Poor Quality. Let's see some extracts and better minerals!
Pricing & Buying Info
1 Bottle (1 month): $22.75
Available online and in retail stores
TESTOBOOST users can buy the supplement through Amazon. Surfing the BioScience Nutrition website will eventually direct you to Amazon when you hit "Buy."
Final Word on TESTOBOOST
TESTOBOOST as a testosterone booster leaves much to be desired. TESTOBOOST as a Tribulus Terrestris supplement is superb (in a French accent, y'all). To get the most of this supplement, you'll need to view it as a Trib product, with your testosterone expectations set looow. Either way, expectations set high or low, TESTOBOOST will likely having you feeling purdy damn good. That's worth at least $22.75.
Our Rating