That "cheat sheet" on your palm is worth nothing when you get to sweating.
Nor are you all that subtle peaking at your neighbor's test, shaking from all that caffeine.
Which is why we have Study Juice, a powerful anti-stress, pro-focus nootropic stack intent on eliminating the sweats & jitters from too much stress and caffeine.
Doesn't Study Juice have caffeine?? Yeah, sure, technically Study Juice has caffeine, but we guarantee its caffeine is better than the caffeine you're drinking right now, seeing as the caffeine you're drinking right now isn't full of jitter-reducing amino acids & stress-killing adaptogens, is it?
Didn't think so. But we commend you for your curiosity. That's the mark of a good student. Now, let's get on with the review, so you get on with uploading tomorrow's exam answers into your ti-84 calculator.
About Study Juice
You got your study snacks, but where's the juice? Brain Forza has the answer, and it's called Study Juice. Granted, it's not real juice, but it is great for studying–and best of all it's non-alcoholic! Or maybe that's a "worst of all" scenario? Yay, student stereotypes. Formula notes:
Focus, Memory, Energy: Plus Mood & Motivation to round out the benefits not only advertised by Study Juice but delivered by the smartly formulated stack.
Premium Quality: Even compared to the best nootropic supplements, Study Juice outshines in the "quality" department for its highly potent, bio-active ingredient forms.
Proprietary Blends: Study Juice does not shine in the "transparency" department, given its use of dosage hiding prop blends.
Study Juice Supplement Facts

Serving Size: 3 Vegetable Capsules
Servings Per Container: 30
Ingredients
Amount Per Serving
Vitamin B6 (as Pyridoxal 5′-Phosphate)
5 mg (250% DV)
Vitamin B12 (as Methylcobalamin)
0.2 mg (3,333% DV)
Study Juice® Proprietary Blend
**
Energy & Mood Complex
314
Rhodiola Rosea Root Extract (3% rosavins & 2% salidrosides), Natural Caffeine (from Green tea), Guarana Seed Extract (22% caffeine), Schisandra Chinensis 5/1 Berry Extract (XandraPure™)
Focus & Motivation Complex
515 mg
Catuaba Bark 5/1 Extract (Trichilia catigua), Natural L-Theanine (from Green tea), Theacrine (from TeaCrine®), Red Panax Ginseng Blend (whole herb)
Memory & Recall Complex
648 mg
KSM-66® Ashwagandha Root Extract (Withania somnifera) (5% withanolides), N-Acetyl L-Tyrosine, Betaine Anhydrous, Acetyl L-Carnitine, American Ginseng Extract (Panax quinquefolius) (root) (5% ginsenosides), Vinpocetine
Absorption
5 mg
Black Pepper Fruit Extract (95% piperine) (from Bioperine®)
Other Ingredients:
Tapioca Maltodextrin (Non-GMO), Maltodextrin (Non-GMO), Vegetarian Capsule (Hypromellose, Purified Water)
Directions:
As a dietary supplement, take one serving (3 capsules) with water, preferably on an empty stomach. For strong effect, take two servings (6 capsules). Do not exceed 6 capsules per day.
Thirsty, thirsty tryna choose, Brain Forza knows they're pretty cool.
They got the juice!
They got the juice!
With apologies to Chance The Rapper, Brain Forza also has the juice, and it's called Study Juice. Granted, it's not actual juice (unless we're redefining the status of "capsules"), but we appreciate the metaphor: Study Juice is sweet juicy nourishment for the students.
And based on the quality of its ingredients, Study Juice is the Dom Pérignon of nootropic stacks (champagne qualifies as "juice" in our books).
See what we mean:
Energy & Mood Complex, 314 mg
The Energy & Mood Complex is more energy than mood, yet it's hard not to feel good when you're feeling energized, right? As an energy stack, this blend addresses both ends of energy:
Stimulation: Thanks to the green tea-sourced caffeine.
Anti-Fatigue: Thanks to the adaptogens Rhodiola & Schisandra.
Upping the energy, downing the sleepy.
This is smart, sophisticated source of mental energy–namely because it doesn't simply rely on straight caffeine, which we don't consider a true nootropic. Adaptogens are high-value ingredients for their anti-stress properties, which may help round out the edge on caffeine's cheap, jittery stimulation.
Focus & Motivation Complex, 515 mg
The leading ingredient in this blend is a sex-enhancer: Catuaba Bark.
That's kind of awkward, but maybe they're thinking it'll boost "motivation"? The remaining ingredients make sense for Focus & Motivation, particularly L-Theanine, which not only tops our BIG List of Nootropics but complements Study Juice's caffeine very well. With Panax Ginseng we're seeing more energy boosting, although the energy seems to be more physical than mental.
Either way, we'll take it.
Memory & Recall Complex, 648 mg
Quality branded KSM-11 Ashwagandha.
Quality "bio-active" N-Acetyl-L-Tyrosine.
Both are great for stress resistance & focus. But nothing suggests that they benefit Memory & Recall. Betaine Anhydrous might protect against memory impairment by reducing homocysteine, whereas ALCAR has brain energizing effects (for the older folks). Vinpocetine aids cognition by increasing delivery of oxygen & nutrients to the brain via increased cerebral circulation.
Also, more Ginseng.
Not a bad blend, but we wouldn't necessarily pin it down as a memory-enhancer.
Absorption, 5 mg
Only one ingredient here: BioPerine Black Pepper Extract.
And this ingredient does exactly what the "blend" suggests: It enhances nutrient absorption, in effect increasing the overall bio-availability of this formula. Considering the low dosage requirement of Black Pepper, it's any wonder why every formula doesn't include BioPerine in its stack.
Props to Study Juice for including it.
Formula Analysis
There is a lot of good to this formula and perhaps one or two bad.
Let's start with the good.
Study Juice sells itself as a student's aide and, more importantly, formulates itself as a student's aide. Most students are willing to drink coffee all day to get them through their busy schedules, but for the typically tired, overworked brain of a student, coffee will only get them so far.
Plus, straight caffeinated stimulation isn't without its downsides, and may, in the long run, be decreasing your mental capacity rather than supporting it.
Study Juice supplies caffeine, but does so smartly: By mixing it with L-Theanine, L-Tyrosine, & stress-killing adaptogens–not to mention the potent B vitamins & energizing Ginsengs. Thus Study Juice effectively earns the "student's aide" status by supporting cognition that's not only effective but healthy. It enhances focus, memory, energy, etc. for both now & later.
The N-Acetyl-L-Tyrosine is especially valuable to students for its conditional brain support during times of stress and/or sleep deprivation.
Okay, but what about the bad parts of this formula? Good question:
Proprietary blends: Study Juice's prop blends don't reveal the individual doses of each ingredient. This is annoying from a review standpoint, and arguably unethical from a consumer's.
Not juice: Study Juice is not even real juice! WTF!
Perhaps this last point is not a real "negative" to this outstanding formula, but still… You get us all excited over juice, then give us capsules, we think we earned the right to be pissed off!
Study Juice Benefits
Focus. Memory. Energy. These are the benefits labeled on the bottle, and Study Juice seems to walk the talk with its well-crafted, high quality formula. Their website claims that the benefits may last "6 hours or more" which isn't an unreasonable estimation, but there's nothing to back this claim up.
Who Takes It?
Students. There's an obvious intended audience for Study Juice. Yet, the nootropic stack may benefit anyone looking for extra brainpower & focus, whether they're in or out of class, pre or post graduation. Or not graduated at all! School is for phony conformists, maaaan.
Any Side Effects?
None reported. Nor would we really expect any side effects from this clean, all-natural formula. However, we'd recommend monitoring your overall caffeine intake while supplementing Study Juice to ensure you're not overdoing it on the stimulation.
That's never fun: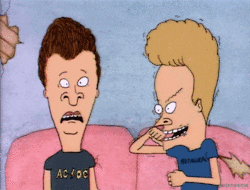 Study Juice Summary
Pros
High Quality. Nearly every ingredient is premium potency & quality.
High Diversity. The formula's blends cover a wide spectrum of brain benefits.
Clean Caffeine. We're not too fond on caffeine, but this clean, all-natural formula makes a great case for the drug.
Cons
Caffeine. It's still caffeine, which is essentially a crutch for nootropic stacks.
Prop Blends. How about you show us the damn ingredients, huh?
Couple Questionables. Looking at you Catuaba & ALCAR.
Pricing & Buying Info
1 Bottle (1 month): $34.95
Available online and in retail stores
Final Word on Study Juice
With prop blends, you never know for sure what's going on in a formula–yet, our confidence is high in Study Juice. From its potent formula to its slick design, there's so much that Study Juice gets right that we're willing to overlook a couple negatives. If you're a student, Study Juice is definitely the stack for you. If you're not a student, Study Juice is still for you. There's a reason we have it placed on our 2017 ed. Best 5 Nootropic Supplements list.
Our Rating