That mental rush of energy you feel after a cup of coffee?
That's not just caffeine.
That's TESTOSTERONE, baby!
Or at least that's what T-250 seems to be suggesting with its caffeinated T-booster formula. For the record, caffeine doesn't boost T. Creatine, Ursolic Acid, & Chastetree Berry don't seem to boost testosterone either, all of which are found in this formula, leading us to think that perhaps T-250 isn't actually a T-booster, but a… um…
Let's hit the review to figure this one out:
About T-250
Manufactured by Genetic Solutions, T-250™ sounds like a cheap, K-Mart brand Terminator, but sells itself as a "Clinically Studied" testosterone booster. Turns out it's actually neither. Formula notes:
Ursolic Acid: The leading ingredient in this formula is Ursolic Acid, a controversial anabolic compound that has yet to be studied in a living human system.
Creatine: Plenty of research backs this well-known energy source, commonly found in pre-workout supps. T-250 uses it as "T-Power."
Fenugreek & Minerals: Most of T-250's testosterone boosting lies in Fenugreek, Zinc, & Boron. So rest assured: There is some T-action happening here.
T-250 Supplement Facts

Serving Size: 2 Capsules
Servings Per Container: 60
Ingredients
Amount Per Serving
T-Bolic™ Matrix
751 mg
Ursolic Acid 25%, Fenugreek Powder (seed), Chastetree Berry PE (5% Flavones) (Vitex agnus-castus), Zinc Aspartate, Boron Citrate (5% Elemental Boron)
T-Power™ Matrix
170 mg
Creatine HCl, Creatine Monohydrate, Creatine DiPhosphate Sodium Salt
T-Stim™ Matrix
150 mg
Caffeine Anhydrous
Other Ingredients:
Rice Powder, Magnesium Stearate, Silicon Dioxide, Gelatin.
Directions:
As a dietary supplement, for Testosterone support take 2 capsules in the morning with your first meal, or as directed by your physician.
T-250 has the strength & power, but where's the testosterone?
If you quint your eyes and slam a very large door on your head, T-250 begins to kind of look like a testosterone booster. Not so much as the "Clinically Studied" testosterone booster that it sells itself as (it's not clinically studied), but something that might help testosterone levels.
With open eyes & an uninjured brain, T-250 looks like a caffeinated, creatine-fueled pre-workout. So what the hell is going on here? (Also, 250 what?)
Let's find out:
T-Bolic Matrix, 751 mg
The T-Bolic Matrix opens up with a somewhat contentious ingredient, namely because it has very scarce research to back it up: Ursolic Acid.
For all intents & purposes, this is a pro-anabolic muscle building compound more so than it is a legitimate testosterone booster. Some sources quote it as an aromatase-inhibitor, although the claim is unsubstantiated (we're not holding our breaths). Other ingredients include:
Fenugreek Powder
Chastetree Berry
Zinc Aspartate
Boron Citrate
We like three of these (Fenugreek, Zinc, & Boron), two of which sit atop our BIG List of T-Boosters (Zinc & Boron). Thus far, these seem to deliver most of T-250's testosterone boosting power, Fenugreek helping release T from sex hormone-binding globulin & 5α-reductase, Boron decreasing T conversion to estrogen, and Zinc playing an important role in the T production process (No Zinc, No T!).
Chastetree Berry, on the other hand, might reduce estrogen, yet research indicates that it seems to reduce testosterone as well. And that's, like, well… counterproductive here.
T-Power Matrix, 170 mg
Does creatine enhance testosterone?
Maybe?
One study on college-aged rugby players suggest nah, creatine supplementation does nothing for T, but seems to increase DHT. Another study says yah, creatine may help T levels, as well as strength & body fat measures. This backs up creatine's role in pre-workout supplements, but the jury is still out re: testosterone.
With that in mind, we like T-Power Matrix for granting a PWO edge to this product, but it's not a reliable tool for testosterone boosting on its own.
T-Stim Matrix, 150 mg
T-Stim is caffeine. And that's it. Just caffeine.
Trust us, if caffeine helped with testosterone, then your testosterone levels would likely be just fine. This ingredient creates a stronger argument for T-250 working as a PWO (even though, we're not too big on using caffeine as a health supplement in general).
Formula Analysis
T-250 is one of the stranger supplements we've reviewed in awhile. Frankly, the mix of Ursolic Acid, Chastetree Berry, & Creatine is one we haven't seen yet.
And we're not sure we hope to see it again. At least in a testosterone booster review.
In terms of muscle gains, the use of Ursolic Acid isn't bad, so long as you're willing to put up with a little bit of self-experimentation: Right now, the consumers are largely the guinea pig test subjects of Ursolic Acid, considering its scant research. Yet, the typical Ursolic Acid customer by-and-large views it as the Ferrari of anabolic compounds.
Stacking Ursolic Acid alongside Creatine & Caffeine makes for solid chemical & muscle energy, particularly during a workout. However, there's very little to suggest that mixing these ingredients will do much for your man hormones (otherwise you should be just fine taking pre-workout supps as your testosterone boosters). In reality, what we seem to be looking at here is a product that will make it look like you're taking BIG-time testosterone boosters (given the proper amounts of dieting & exercise, of course).
Fenugreek may help with T levels, but even this particular T-booster seems most geared towards enhancing exercise & muscle recovery. Likewise, Zinc & Boron are most beneficial to sweaty (i.e. exercising) males, who are prone to lose their minerals via the sweat. Inactive users need not apply.
All-in-all, T-250 ranks fairly poorly as a T-booster, but as a muscle-enhancing, creatine-driven pre-workout (with slight T potential), it's pretty groovy.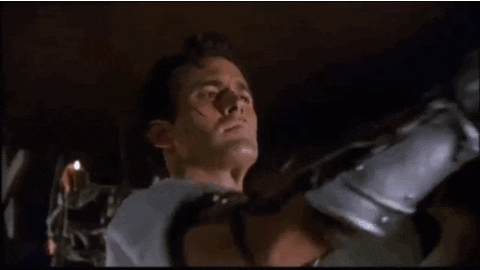 T-250 Benefits
The claimed benefits of T-250 include:
Supercharge Energy & Vitality
Lift Physical Appearance
Boost Libido
Get Noticed
If you want to get noticed in this day & age, all you need is a video-recording phone & poor judgment. But aside from that, T-250 does seem to help with energy & physical appearance–plus libido (via Fenugreek). Granted, the energy may feel more chemically stimulating than what would be expected from a testosterone booster, but meh… Whatever floats your boat.
Who Takes It?
Muscle Building Men. T-250 bills itself as a "Men's Testosterone Booster" but the label states "Proven Performance Enhancer." Don't get it twisted: This is muscle building performance enhancer through-and-through. Any T-boosting is secondary, so T-boosting fools need to look elsewhere (like here!).
Any Side Effects?
User reviews on caffeinated products are tough to assess, namely because caffeine feels good. And when you feel good, you're apt to pass out positive reviews. T-250 has positive reviews, none of which seem to indicate any negative side effects. We wouldn't expect any from this all-natural supplement, but it's still good practice to keep a close monitor on under-researched ingredients such as Ursolic Acid.
T-250 Summary
Pros
Muscle Power. Ursolic acid, creatine, & fenugreek for 3 prongs of man energy.
Man Minerals. Zinc & Boron are two of the best minerals for testosterone.
Unique. For better or worse, T-250 is the only formula with this mixture.
Cons
Under-Researched. Ursolic Acid is backed by weak bioscience.
Chastetree Berry. Potential to reduce T levels? This is a bad idea.
Proprietary Blends. Caffeine is the only individual dosage shown to us.
Pricing & Buying Info
1 Bottle (1 month): $39.99
Available online and in retail stores
We recommend Amazon as a place to buy T-250, as it seems to have the cheapest price–plus the manufacturer's website has reportedly been dishing out nasty NSFW pop-up viruses.
Final Word on T-250
It's a matter of semantics holding T-250 back in this review: As a supplement it's good; as a T-booster it sucks. But if T-250 wants the higher review ratings, then it shouldn't sell itself as a testosterone supplement, but rather as a pre-workout as it seems to be. Our recommendation: View T-250 as a (not clinically studied) PWO and you'll be much happier with it.
Our Rating