We've seen plenty of prima donna supplements in our T-booster reviews.
Boosters making BIG claims on BIG formulas that, frankly, don't do shit.
PRIMASURGE is not a prima donna. It's a no-BS straight shooter of a test booster that makes simple claims based on its simple 6-ingredient formula. Yet, we've also seen plenty of prima donna "high-risk, high-reward" supplements that pan out on the "high-reward" side.
With that in mind, is this risk-free T-booster also reward-free?
Check out the review:
About PRIMASURGE
Manufactured by Jacked Factory, PRIMASURGE is a "Natural Testosterone Booster." If that sounds overly simple, then check out the 6 ingredients (only 6) in the formula. Everything about this product is simple, and trust us when we say that this is a good thing. Formula notes:
Anti-Stress, Pro-T: The leading ingredients in this formula work primarily by reducing stress hormones in their testosterone boosting efforts.
Top Shelf Quality: There's a major mismatch between the quality of this formula and the number on its price tag. This mismatch is in favor of the consumer.
BioPerine: Hell ya, black pepper! Increasing the potency of this formula even further is this brand of black pepper extract, helping with nutrient absorption.
PRIMASURGE Supplement Facts

Serving Size: 1 Capsule
Servings Per Container: 60
Ingredients
Amount Per Serving
Eurycoma Longifolia Root Extract (100:1)
100 mg
Ashwagandha Root Extract (5:1)
250 mg
Safed Musli Extract (as Chlorophytum Borivilanum), Root
125 mg
Primavie® (Shilajit Fulvic Acid Complex 60% + Fulvic Acid)
125 mg
Boron Citrate (5 mg of Boron)
100 mg
Bioperine®
5 mg
Other Ingredients:
Hypromellose (Capsule), Leucine, Magnesium Stearate.
Directions:
Consume one capsule with a glass of water 2-3 times per day, 20 minutes before meals. For best results, use for 4 to 12 weeks.
PRIMASURGE cranks up the power while chilling out the stress.
If that sounds like an oxymoron, then you clearly need to be introduced to adaptogens–the anti-stress, pro-energy, occasionally pro-T herbs, two of which are featured in this formula (and then some).
In terms of straight T-boosting, we're not seeing too many BIG-time ball-droppers, but what PRIMASURGE does instead, it does very, very well. And it's all thanks to its high quality, well-chosen ingredients:
PRIMASURGE Ingredients:
Eurycoma Longifolia. Multipurpose "sex machine" botanical for its anti-stress, pro-T libido enhancing effects, delivered in a potent 100:1 extract.
Ashwagandha. Ayurvedic anti-stress adaptogen, helps in many areas of male health, including strength, sex drive, and, yes, testosterone. We're seeing a solid 5:1 extract potency.
Safed Musli (Chlorophytum Borivilanum). Viewed as an herbal aphrodisiac with slight potential to increase T (at least in animals). Intuition tells us it's only good for the boners.
PrimaVie® (Shilajit). The translation of Shilajit: "destroyer of weakness." Hell ya, there's your next bicep tattoo. PRIMASURGE supplies quality, branded Shilajit, a natural resin backed by clinical evidence of increased T in otherwise healthy users.
Boron Citrate. The fifth item on our Top 5 List of T-Boosters, Boron is an awesome anti-aromatase, anti-SHBG mineral. The 10 mg daily here is spot-on for testosterone.
And let's not forget BioPerine®, our favorite Black Pepper extract, believed to help enhance nutrient absorption, increasing the amount of PRIMASURGE that gets absorbed & utilized by the body.
Right on, men.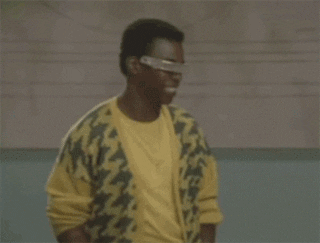 Formula Analysis
Our first observation with this formula: Quality.
PRIMASURGE is dishing out some quality T-boosters with its ® branded plants and potent extracts. Many products know how to choose the right ingredients, but fail in the quality and/or quantity departments. PRIMASURGE accomplishes both, delivering well-chosen testosterone boosters that are high quality and heavily dosed.
In fact there's nothing in this short, simple, & sweet formula that jumps out at us as being weak or unnecessary. The only questionable ingredient is Safed Musli, and even this herb is at least good for male health (or rather the male boner).
Combined, the ingredients engage in the following bio-pathways:
Increased "free" & (potentially) "total" T levels.
Reduced estrogen via aromatase inhibition.
Balanced stress hormone cortisol levels.
The result: Pro-anabolic testosterone boosts with anti-fatigue stress release.
Does this equal BEST for TEST levels of boosting? Admittedly, it's a close call.
Regardless, PRIMASURGE executes a well-planned strategy on testosterone boosting of the highest quality & value. I mean… what more could you ask for??
PRIMASURGE Benefits
The benefits touted by Jacked Factory include:
Boost Testosterone
Boost Muscle Growth & Strength
Boost Libido, Energy, & Vitality
Improve Body Composition
These points could have all been summed up with the first point: Boost Testosterone.
When testosterone levels are health, muscle & strength growth increases, libido, energy, & vitality jumps up, and body composition begins to flatten out. However, the diversity of T-boosters in this formula may reach these benefits through non-T pathways (e.g. cortisol control), so PRIMASURGE earns the extra bulletin points.
Who Takes It?
Stressed-Out Meatheads. Exercise is good for you, but after awhile it begins wearing & tearing at you. The adaptogenic approach to bodybuilder T-boosts is unique & particularly advantageous to the gym-bros who are stressing out their bro bods with too much bench & bi's.
Any Side Effects?
None. The ingredients are au naturale and the testosterone boosts aren't intense enough to warrant a cycling schedule. Plus the product's customer reviews are nearly unanimously positive.
PRIMASURGE Summary
Pros
High Quality. The premium value of these ingredients makes the price seem low.
Purposeful. None of the ingredients are out of place in this T-booster.
BioPerine. Requiring only 5 mg, BioPerine should be in every formula.
Cons
Simple. This is both Pro & Con, but we'll list it here because there really aren't many Cons that we can think of re: PRIMASURGE.
Safed Musli. Not a T-booster. Straight sex enhancer… Perverts.
Pricing & Buying Info
1 Bottle (1 month): $34.99
Available online and in retail stores
Final Word on PRIMASURGE
Does PRIMASURGE work? Yes. We can say this with more confidence than usual given the clinically studied status of PRIMASURGE's ingredients. The ingredients are on-point, the extracts high quality, the BioPerine extra peppery. And best of all: It's cheap af! There's little reason not to try out PRIMASURGE.
Our Rating