Beasts. Freaks. Mutants.
What the hell is it with testosterone supplements sounding like late-19th century Gothic creatures–likewise with pre-workout supps (looking at you GNC Mr. Hyde). Is this the reason why we're all working out: TO LOOK LIKE DIABOLICAL FREAKS OF NATURE.
Sure, ya, that's badass. But we're not entirely confident Mutant Test will be the testosterone booster to do it for ya.
Check out the review:
About Mutant Test
Mutant Test, Bioactive Test Supplement, comes with a wild claim: 376% increased total T, 144% increased "free" T in only 12 hours. To which we call BULLSHILONEY! Yet, BS claims aside, Mutant Test does offer solid advantages, most of which don't relate to testosterone. Formula notes:
MacaTest: The leading ingredient (not mentioned in Mutant Test's product description) is a quality extract of Maca, a time-tested ergogenic (but not a T-booster).
Testosurge: Most of Mutant Test's testosterone boosting claims are centered on this branded extract of Fenugreek. Not a bad choice for T.
BioPerine: Black Pepper extracts increase the value of any formula that carries them. Mutant Test carries the best Black Pepper extract around: BioPerine.
Mutant Test Supplement Facts

Serving Size: 6 Capsules
Servings Per Container: 30
Ingredients
Amount Per Serving
Vitamin D (Ergocalciferol)
25 mcg (1000 IU) (500% RDA)
Niacinamide
24 mg (24 NE) (150% RDA)
Zinc (Albion® zinc bisglycinate)
30 mg (300% RDA)
MacaTest™ (a clinically tested dose)
Maca (Lepidium meyenii) (root)
3000 mg
Testosurge® (a clinically tested dose)
Patent Pending Premium Fenugreek Extract (Trigonella foenum-graecum) (seed) (80% grecunin)
500 mg
BioPerine® (a clinically tested dose)
Black Pepper Extract (Piper nigrum) (fruit) (95% piperine) Patented Bioavailability Enhancer
5 mg
Other Ingredients:
Acidity Regulator: Malic Acid (E296), Emulsifier: Microcrystalline Cellulose (E460), Capsule (Gelling Agent: Gelatine [E441]), Grape Seed Extract (ORAC VALUE 1,600,000 umoleTE/100g), Colour: Curcumin (E100).
Directions:
Read the entire label before use. On training and non-training days, take 6 caps every morning upon waking on an empty stomach with 250 mL of water. We recommend 8 weeks continuous use followed by a 4 week off-cycle.
Mutant Test pumps up the Peruvian jam with 3000 milligrams of manly Maca extract.
In addition to Best5 T-booster favorites Vitamin D & Zinc, both in quality "bio-active" forms & dosages, and Fenugreek, which we'll discuss further in just a leetle beet.
First, we need to cover Mutant Test's leading ingredient:
MacaTest, 3000 mg
The meat of this formula, Maca, coming in hot with its hefty 3000 mg dosage and potent, patented MacaTest extract form. Compared to the other ingredients in Mutant Test, Maca is by-far the most heavily dosed, in a sense making Mutant Test a jazzed-up Maca supplement.
Which is strange, because Maca is not a testosterone booster.
Maca is a manly masculine-enhancing herb, clinical evidence supporting its role in enhancing those sexy-time feelings; tradition labeling the Peruvian plant as a bona fide physical performance enhancer. Because of this, many testosterone booster supplements supply Maca to give off the illusion that their product is "working."
This seems to be the case with Mutant Test, which largely ignores the purpose of this ingredient in its product description.
Testosurge, 500 mg
Most of Mutant Test's claimed benefits can be attributed to this potent, patented extract of Fenugreek, a well-researched testosterone booster that seems to work primarily through the inhibition of:
Aromatase. The enzyme responsible for converting T to estrogen (yerks!)
5α Reductase. The enzyme responsible for converting T to DHT.
With these bio-pathways, Fenugreek is more qualified as a "free" T-booster rather than a straight T-booster, as it doesn't seem to do much to overall "total" T production. That's fine. Particularly for younger bodybuilding men, whose T levels are fine, but perhaps would like their T to be more bio-active.
Plus Fenugreek makes for a solid sex booster as well.
Who doesn't want that?
BioPerine, 5 mg
Every formula should have BioPerine, the premier nutrient absorption enhancing extract of black pepper. When a product claims to work "better, faster" than its competitors, the first thing you should look for is BioPerine on the Supplement Facts.
Essentially, BioPerine increases how much of the formula gets absorbed and ultimately utilized by the body, in effect increasing the overall value of the formula.
Nice, guys. Very nice.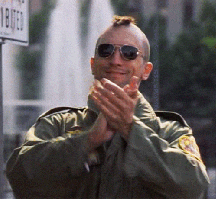 Formula Analysis
Mutant Test will have you feeling very manly & very good.
That is, after all, what you're ultimately after, right?
The question is almost existential: You want the T to feel good, so what's the difference if you feel good minus the T? Well, testosterone is the difference.
We know, it's a bozo question, but one that deserves answering, given that Mutant Test seems to have doubled down on the Maca feel-goods rather than the BIG-time T-boosts–although, the T-boosts are there, contained within Mutant Test's: Zinc, Vitamin D, & Fenugreek.
And, frankly, it's not like Mutant Test is sacrificing the dosages of these ingredients for the hefty 3000 mg dedicated to its Maca. Yet, 500 mg is still a solid daily amount for Fenugreek, particularly this patented extract of Fenugreek (Testosurge), which seems to be one of the most popular bodybuilding Fenugreek brands available.
The Fenugreek alone has value. Coupled with Maca, it may actually do quite a bit of good for your physical performance & anabolic muscle gains. The vitamins & minerals, on the other hand, are simply there in case your body needs them.
With that in mind, Mutant Test isn't a bad formula. It's just simple & slightly misleading.
But at least you're being misled down a decent direction, right?
Mutant Test Benefits
Mutant Test's claimed benefits aren't attributed by the company to Fenugreek, but they correspond with Fenugreek's bio-effects:
Less conversion of T to estrogen.
Less conversion of T to DHT.
The result being more T, less estrogen & DHT.
Additionally, Mutant Test claims to work BETTER. FASTER. than its previous formulation. This claim is earned by the BioPerine, which indeed should make Mutant Test work better & faster.
Who Takes It?
MUTANTS. Mutant Test is for "the guy who is serious about building freaky mutated muscle." That's downright terrifying, y'all. And not necessarily true: Mutant Test will help you build muscle, moderately. But its biggest upside comes from its Maca-fueled muscle energy, helping you workout harder, better, faster, stronger.
Any Side Effects?
Nada. None reported and none that we'd recommend looking out for. Having said that, Mutant Test suggests an 8-week "on" + 4-week "off" cycle, most likely to keep the ingredients' effects fresh for the long-run, but to also reduce any potential risk of side effect with these largely risk-free ingredients.
Mutant Test Summary
Pros
Major Maca. Not a T-booster, but great for men's health & performance.
Testosurge. Most of Mutant Test's T-boosts will originate from its Fenugrek.
BioPerine. For better, faster results that are better & faster than the previous Mutant Test formulation.
Cons
Misleading Ads. Mutant Test is not a big-time "pro-calibre" T-booster.
Lack of T-Boosts. Opts for feel-good energy over healthy T levels.
Pricing & Buying Info
1 Bottle (1 month): $84.99
Available online and in retail stores
Most retailers sell Mutant Test at half, sometimes more than half, this price.
Final Word on Mutant Test
Mutant Test should be renamed Mutant Maca, because that's essentially what it is: A lotta Maca (plus friends). As such, Mutant Test doesn't provide mutating levels of testosterone. What it does provide are loads of physical & sexual energy, with the upside of a little extra "free" T. If that sounds good to you, then doo it, dood.
Our Rating