Strap on your Got dang tights and hold on.
Because it's your MF BEDTIME, BOY — KA-POW!!
Turns out your inner hero isn't unleashed in the gym but in the bed, overnight. Alone. At an early reasonable hour. With the TV, smart phone, and any other blue-light emitting device shut off. You would think this wouldn't be so difficult, the whole sleeping thing, but plenty of men don't do it. And if you don't sleep, you don't gain.
Which is why we have KA-POW! K.O. Testosterone Booster, a 2-in-1 T-booster + sleep aid hybrid that helps get our asses to bed and to sleep — NO BUTS.
About KA-POW! K.O. Testosterone Booster
Manufactured by Hero Supplements, KA-POW! K.O. is a cartoony Overnight Anabolic Booster intent on promoting the quality of your sleep to enhance your muscle gains & recovery. But does it stand on its own as a testosterone booster? Formula notes:
Muscle Growth Matrix: KA-POW! K.O.'s proprietary blend stacks up a mix of quality herbal extracts & powders with sleep-enhancing compounds, e.g., melatonin.
Zinc – Magnesium – B6: The ZMA sports nutrition combo makes an appearance in this formula, an ingredient trio believed to benefit both testosterone & sleep.
Superhero Strength: The comic book design is goofy and has us wondering exactly who this product is appealing to, yet the KA-POW! supplements line seems great for superhero levels of anabolic muscle growth & strength.
KA-POW! K.O. Supplement Facts

Serving Size: 2 Capsules
Servings Per Container: 30
Ingredients
Amount Per Serving
Vitamin B-6 (as Pyridoxine HCl)
3 mg (150% DV)
Magnesium (as Magnesium Oxide)
150 mg (250% DV)
Zinc (as Zinc Oxide)
10 mg (67% DV)
KA-POW! K.O.™ Overnight Andro-bolic™ Muscle Growth Matrix
915 mg
Tribulus Terrestris (Supplying 45% saponins)
**
Boron Citrate (Supplying 5% boron)
**
Mucuna Pruriens
**
Stinging Nettle Extract (4:1)
**
Fenugreek Seed Extract (Trigonella foenum-graecum) (Supplying 45% saponins)
**
DIM (Diindolylmethane)
**
Ashwagandha
**
L-Theanine
**
Valerian Extract (Root)
**
Melatonin
2 mg
Other Ingredients:
Gelatin, Microcrystalline Cellulose, Magnesium Stearate, White Opaque Capsules & Titanium Dioxide.
Directions:
For deep productive sleep and all night anabolic muscle support, adults take (1) or (2) capsules approximately 30 minutes prior to bedtime. Do not exceed 3 capsules in a 24-hour period. For Super Hero-like results, use for at least 60 days and combine with a muscle building exercise program fueled by KA-POW!™ Anabolic Pre-workout.
Work hard, play hard, sleep hard with a swift KA-POW! melatonin-fueled K.O.
KA-POW! K.O. advertises an action-packed experience with its superhero-centric theme, yet is designed for a much milder, lamer experience: getting adequate sleep. But hey! sleep is important, and KA-POW! K.O. seems to sufficiently combine sleep boosts with testosterone boosts, as evidenced by its sleep-enhancing, T-supporting ZMA trio of vitamins & minerals:
Zinc Oxide – The manliest mineral on the market, sitting at #2 on our BIG List of T-Boosters for its direct involvement in T-synthesis.
Magnesium Oxide – Heavy dosage of this "free" test increasing mineral that's especially imperative to the magnesium-sweating athletes.
Vitamin B6 – Pyridoxine HCl is the inferior B6 form (P-6-P is better), yet this is still an effective mood-boosting male enhancer.
Smart start to KA-POW! K.O.'s formula, but that's not even the beginning. The true beginning is in the proprietary (meh) blend:
KA-POW! K.O. Overnight Andro-bolic Muscle Growth Matrix
Discounting melatonin, 915 mg split nine ways allows for a potential 101.7 mg average dosage per ingredient, which isn't necessarily baaaad per se, but it isn't great per se either …per se. In terms of quality, many of the ingredients could use improvement — however, the first ingredient in this blend is looking nice & potent, even if it isn't much of a testosterone booster:
Tribulus Terrestris Extract – The most popular herb in testosterone booster supplements doesn't boost testosterone. WTF, M8? What it does do is enhance physical & sexual performance, delivering feel-good boosts on energy, with anecdotal evidence in support of its use as an ergogenic sleep aid.
Boron Citrate – The second manliest mineral to zinc, boron elevates "free" T while reducing estrogen for a healthier test:estrogen ratio.
Mucuna Pruriens – Supplies L-DOPA, the precursor to neurotransmitter dopamine. Believed to stimulate release of luteinizing hormone (LH), which in turn signals for testosterone synthesis.
Stinging Nettle Extract 4:1 – Might assist with male sex hormones, however this plant is better known for its prostate protection benefits.
Fenugreek Seed Extract  – Prepare for the stank: fenugreek metabolizes in the body to produce a maple syrupy smell to your sweat & urine, which is why some men avoid this seed. However, some research suggests fenugreek assists with "free" T expression by reducing SHBG & 5-alpha reductase activity.
Diindolylmethane (DIM) – Anti-estrogen compound sourced from cruciferous vegetables (e.g., broccoli), believed to inhibit aromatase, the enzyme responsible for the conversion of T to estrogen …so yeah, you'll want to do something about that if you're boosting T.
Ashwagandha – Great choice for this supplement for ashwagandha's 2-in-1 benefits: 1) anabolic adaptogen balance on T & stress, and 2) sedative relaxation. This is an adaptogen with substantial anti-anxiety effects, making it great for relaxation & sleep.
L-Theanine – More anti-anxiety relaxation, in the form of one of our favorite nootropics that relaxes the mind & body without diminishing focus.
Valerian Extract – Valerian has a reputation as a potent sleep enhancer but its effects could go either way: towards sleep or insomnia. Sort of a gamble, but a safe one as valerian has plenty of evidence in support of its sleep promotion effects.
Melatonin, 2 mg – Decent dosage of a time-to-sleep neurotransmitter. Occasionally causes headaches if overdosed or taken too often, so if KA-POW! K.O. has you waking up with a foggy, hurt head… that's why.
Formula Analysis
This supplement has us screaming inside: Grow up, Peter Pan!
We're superhero fans as much as the next guy, but still… the marketing design of Hero Supplements' supplements has us questioning who exactly this supplement is for — KA-POW! K.O. reads like a small step up from the Flintstones vitamins, except instead of focusing on children's health it's centered on man-children nap-times.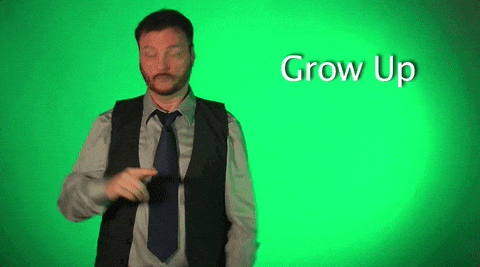 It's weird, to say the least. Which essentially sums up the formula analysis of this review as well: KA-POW! K.O. is a weird supplement.
It's a weird supplement that gets several things right, while making a few key mistakes. The things that KA-POW! K.O. gets right:
The Herbal Extracts – For Tribulus, Stinging Nettle, Fenugreek, & Valerian.
The Sleep Enhancers – Ashwagandha, Valerian, L-Theanine, & Melatonin.
The ZMA Trio – Zinc, Magnesium, & B6.
KA-POW! K.O. smartly chooses ingredients that contribute to both anabolic hormones & anabolic sleep, sufficiently covering the "OVERNIGHT ANABOLIC BOOSTER" aspect of this formula. Yet, it drops the ball with its dosage-masking proprietary blend, questionably low blend dosage, & plain plant powders (Mucuna Pruriens & Ashwagandha).
Even so, KA-POW! K.O. reads like a competent supplement that successfully takes on the feat of hybridizing testosterone & sleep boosts within the same formula, so props to that. Just be sure that, if you order this supplement, to store it away from your children's vitamins to minimize any confusion.
KA-POW! K.O. Benefits
KA-POW! K.O. claims to support SIZE, STRENGTH, RECOVERY, VITALITY, & LIBIDO through the following bio-benefits:
Boost Testosterone Levels
Suppress Estrogenic Effects
Support Natural GH Release
Deep Sleep & Faster Recovery
Here's the thing: We have much more confidence in the male enhancement benefits ascribed to KA-POW! K.O.'s sleep promotion than we do in the supplement's straight testosterone boosting effects. In other words, we wouldn't take this supplement strictly for testosterone. It's strength lies in its muscle gains & recovery benefits.
Who Takes It?
Bodybuilding Nerds. Hero Supplements is a company that isn't afraid to get its geek on, attracting weight lifting men who presumably also are fans of Batman. Not that being a Batman fan is prerequisite to taking this supplement. Captain America will also do just fine.
Any Side Effects?
None reported. The customer reviews on KA-POW! K.O. are generally positive, leaving no hints of significant side effect risk or funky effects. Frankly, we wouldn't expect any adverse outcomes with this list of ingredients.
KA-POW! K.O. Summary
Pros
2-in-1 Hybrid. Sleep recovery for the gains; T-boosts for the …well, gains.
Quality Extracts. Tribulus, Stinging Nettle, & Fenugreek come in potent forms.
Affordable. If you buy through Amazon, that is.
Cons
Proprietary. KA-POW! K.O. really knocks us out with their prop blend BS.
Questionable Dosage. We're not entirely confident this is enough to cover these ingredients.
Plain Powders. Aside from the extracts, mucuna & ashwagandha disappoint with their plain powder forms.
Pricing & Buying Info
1 Bottle (1 month): $49.99
Available online and in retail stores
Final Word on KA-POW! K.O. Testosterone Booster
KA-POW! K.O. is an effective recovery supplement, covering one of the most neglected aspects of bodybuilding: sleep. Yet, to attain the complete superhero dimensions, it seems you'll need to supplement all KA-POW! products — from the PWO pump ignitor to the anabolic support product. If you have extra dough to blow, this may not be a bad move. Either way, KA-POW! K.O. is a great male-enhancing sleep aid on its own.
Our Rating