A message to the meat & potato men:
Eat your mf green vegetables, too.
Signed, Your Hang-Dang
We don't mean to get between you & your angry hangry dangry, but he's right: You don't need to give up the meat & potatoes but get some damn vegetables in there every now & then. That's where the real proteins at, not to mention the test liberating saponins & estrogen reducing acids.
And you know who has the vegetables? Boost Elite.
Let's see how they qualify in this review:
About Boost Elite
Manufactured by Zhou (or is it ZhZzou??), Boost Elite is a "PREMIUM TEST BOOSTER" that claims 3-in-1 benefits — TEST, VITALITY, & ENERGY — yet, places a heavier emphasis on the latter two (vitality & energy) over the former benefit (test). Formula notes:
Tribulus Terrestris: Oh, REEEAAALL original, guys! Trib is in everything these days, but at least Boost Elite does us a solid with this 45% saponins extract.
Herbs on Herbs: The remaining ingredients range from herbal extracts to more herbal extracts to a Best5 favorite (Zinc) to a vegetable compound (Diindolylmethane).
Non-Prop, Affordable: Not only does Boost Elite not charge an arm & leg for these awesome extracts but it does away with the proprietary blend shenanigans. Ethics, yo!
Boost Elite Supplement Facts

Serving Size: 3 Veggie Capsules
Servings Per Container: 30
Ingredients
Amount Per Serving
Zinc (as Zinc Citrate)
40 mg (500% DV)
Tribulus Terrestris (45% Saponins)(Fruit)
500 mg
Horny Goat Weed (10% Icariins)
400 mg
Fenugreek Seed Extract (60% Saponins)
300 mg
Maca Root Powder
250 mg
Panax Ginseng Root Extract
150 mg
Diindolylmethane (DIM)
100 mg
Tongkat Ali Extract 100:1
50 mg
Yohimbe Bark Extract
1.5 mg
Other Ingredients:
Vegetable Cellulose (Capsule), Rice Flour and Vegetable Magnesium Stearate.
Suggested Use:
Take three (3) vegetable capsules 1-2 times daily with breakfast and/or lunch. If taken twice, wait 5-8 hours between doses. Do not take within 5 hours of bedtime. For maximum effect, take daily for at least 30 days with regular diet and exercise.
Plant Power on Point, but Test Boosts are a Maybe.
Boost Elite earns the "Elite" portion of its name with these high quality herbal extracts, but what about the "Boost"? What exactly is being boosted here? Well, if you have a Zinc deficiency, then there's a slight T raise there, thanks to Boost Elite's awesome Zinc Citrate, dosed at 40 mg (500% DV).
But the rest of the ingredients? Let's see what they're up to:
The Ingredients
The heaviest dosed ingredient in this product: Tribulus Terrestris.
Standardized to a 45% saponins extract (noice), Boost Elite's TT is highly potent, well-dosed, and… well, still not a testosterone booster. Rather it's a super manly sex enhancer that might support T status in lower T individuals (i.e. aged men), although the evidence does not support the herb as T-booster in the general sense.
Ditto for Horny Goat Weed, Maca, & Ginseng, all great herbs for male health, particularly physical/sexual male health, all delivered in well-dosed, potent formats, but still not T-boosters.
Which leaves us:
Fenugreek – sex enhancer and T-booster via SHBG inhibition
Tongkat Ali – sex enhancer, T-booster, and anti-stress adaptogen
Diindolylmethane – estrogen reducer via aromatase inhibition
Yohimbe Bark Extract presumably furthers the physical/sexual performance angle, "freeing" natural epinephrine & norepinephrine levels. The question is: Does Boost Elite need it? Yeah, sure, whatever — 1.5 mg? Not near enough to work a sweat.
Formula Analysis
Boost Elite is first & foremost a libido booster.
Sex enhancer, phallus liberator, testy tickler, etc.
Boost Elite boosts your hangly-dangly man parts, primarily through non-hormonal herbal mechanisms, with the upside of Fenugreek-freeing some testosterone & DIM-diminishing excess estrogen levels. The result: Healthier male T status in support of energized physical & sexual performance.
Our conclusion: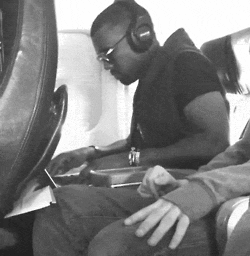 Hell. Yes. Bring it. On. Boost Elite. Baby.
Is this a BEST for TEST level booster? Not quite. It's good, a competent enough testosterone booster, but it seems to spend most of its energy on premium quality ergogenic herbs. And, frankly, it's one of the better all-natural, all-herbal boosters we've seen in awhile, effectively earning our recommendation.
Boost Elite Benefits
Boost Elite bills itself as a 3-IN-1 supplement, those 3 benefits being:
TEST – supports "free" T levels
VITALITY – combats lethargy & muscle loss
ENERGY – increases stamina
Free T levels (Fenugreek, Tongkat), reduced estrogen (DIM), and umm… enhanced sex drive & performance (Tribulus, Horny Goat Weed, Fenugreek, Maca, Tongkat Ali, Yohimbe), with an evident emphasis on the latter biofunction–these are the biobenefits of Boost Elite, which may synergize for anabolic muscle gains & physical/sexual performance.
At the least, these herbs will have you feeling manly & goooooood.
Who Takes It?
LEAN, MEAN, & CLEAN DOODS. Or at least dudes looking for a quote-unquote "LEAN, MEAN, & CLEAN" man enhancing supplement. We like our steaks & burgers but there's no denying the power of plants, particularly these plants.
Any Side Effects?
Nope. Just prepare for that maple syrupy Fenugreek flavor to invade your sweat & urine. And monitor your Zinc intake: Boost Elite packs a significant dosage & quality for its Zinc, reaching up to 80 mg daily, if you supplement the product in two daily servings. That's a lot of Zinc, and a lot of Zinc isn't the best on the prostate in the long-run.
At the moment, the Amazon customer reviews are positive, with no mentions of serious adverse side effects, with exception of the few oddball reports.
Boost Elite Summary
Pros
Potent Quality. Boost Elite cuts no corners on its botany game.
Sex & Gains. Exceptional boosts in libido & physical performance.
Non-Proprietary. Boost Elite shows its dosages and they look good.
Cons
More Sex than T.  Test is a secondary concern here.
Yohimbe. Not necessary to this formula.
Magnesium Stearate. Decreases the formula's overall bioavailability.
Pricing & Buying Info
1 Bottle (1 month): $32.99
Available online and in retail stores
Final Word on Boost Elite
Zhou (ZhZzou?) have done it: They crafted an all-natural, pure-botanical that's actually worth a damn. And they even sell it for less than a damn, at a reasonable $32.99, about $1.10 per serving. Not too shabby for these quality extracts at these quantities. Best5 approves.
Our Rating