How do you like your coffee? With cream?
Or with cocaine? (Why not both!)
Hopefully, you answered yes to cocaine because that's essentially what you're getting with Pro Supps' DNPX fat burner supplement: a load of caffeine with more caffeine and a side of herbal stimulants. (Although, don't worry, they're all legal stimulants. No actual cocaine here.)
As such, DNPX seems to be taking the high energy, high stimulation fat burning route towards healthier weight management. An extremely noticeable, reliable fat burning pathway. Except for one problem: It's not really that good for you.
Nonetheless, let's read the DNPX review to see exactly what we're dealing with here.
About DNPX
Manufactured by Professional Supplements (or Pro Supps), DNPX (and DNPX Powder) is a "Thermogenic Amplifier" fat burner supplement that benefits both energy and mood. But does DNPX work for fat loss? Sure… probably. However, is it healthy fat loss? Probably …not. Formula notes:
Caffeine: The leading ingredient in this fat burner supplement is caffeine, a natural stimulant drug and reliable thermogenic fat burner.
More Caffeine: DNPX stacks caffeine with more caffeine and caffeine-like ingredients, topping them off with other risky natural stimulants: synephrine and yohimbine.
Burner Blend: DNPX locks its ingredients under a proprietary blend, hiding the individual ingredient dosages in this formula. Which is, ehm, not good.
DNPX Supplement Facts

Serving Size: 1 Capsule
Servings Per Container: 45
Ingredients
Amount Per Serving
DNPX Burner Blend
628 mg
Caffeine Anhydrous
**
Natural Cocoa Seed Extract
**
Di-Caffeine Malate
**
Lotus Seed Extract 10:1
**
Theacrine (TeaCrine®)
**
P-Synephrine (KinetIQ™)
**
Bacopin® Bacopa Leaf Extract (20% Bacosides A&B)
**
Yohimbe Bark Extract 4:1
**
Black Pepper Extract (Bioperine®) (Fruit)
**
Other Ingredients:
Gelatin, Silicon Dioxide, Magnesium Stearate, Titanium Dioxide, FD&C Red #40, FD&C Blue #1.
Directions:
As a dietary supplement, take 1 capsule in the morning. Do not exceed 2 capsules in a 24 hour period.
DNPX helps you lose weight by exploding your heart.
The average weight of the heart measures somewhere near 300 grams. And so, if DNPX's stimulants are all in working order, there's a solid chance that you may lose somewhere near 300 grams of body mass following a couple servings of this "Thermogenic Amplifier."
In other words, there is a lot of stimulation in this supplement. And seemingly little else. However, there's a silver lining there: stimulation does help burn fat, in addition to exploding hearts.
DNPX Review: Ingredients
Here's an early conclusion on this DNPX review: not enough milligrams for fat burning. With only 628 mg total in DNPX's 9-ingredient blend, it seems DNPX is sprinkling its ingredients thin. However, given the overlap of stimulating bio-activity between these ingredients, there's a chance this also might be too much of these ingredients. We'll explain after we cover each ingredient in the Burner Blend:
DNPX Burner Blend
Caffeine Anhydrous – Yes, it's caffeine, but it's also a legitimate fat burner, topping our BIG List of Fat Burners at the #2 spot. Even so, we're not super hyped on DNPX prioritizing caffeine above every other ingredient in this blend.
Natural Cocoa Seed Extract – Mmm chocolate… odds are this extract provides mood boosting, circulatory sharpening theobromine …but DNPX doesn't tell us, so we can't tell you.
Di-Caffeine Malate – Caffeine bound to malic acid. This combo purportedly outperforms standard caffeine for malic acid's potential calming benefits on the digestive tract. All the same: more caffeine.
Lotus Seed Extract 10:1 – Hmm… not too sure about this one. Lotus Seed may possess "anti-aging" properties, making it a popular skin cream option. Its calming effects may complement caffeine's energy rush here, but that's an entirely speculative claim.
Theacrine (as TeaCrine®) – Often stacked with caffeine for its caffeine-like structure. Many manufacturers do this with the intent of spreading caffeine's effects over a longer period of time.
P-Synephrine (as KinetIQ™) – A patented synephrine (Citrus aurantium) fat burner extract. As a legal substitute to the now illegal ephedra, synephrine a risky, yet reliable, stimulant fat burner that spikes thermogenesis and heart rates. (So, supplement with caution.)
Bacopa Extract (as Bacopin®) – Awesome herbal nootropic. Beautiful Bacopin® extract. And a Best5 favorite cognitive enhancer …but what's it doing here?? How much have you had to drink, DNPX??
Yohimbe Bark Extract – Another heart rate boosting fat burner herb that enhances the body's natural energy and thermogenic pathways. With caffeine, synephrine, and, now, yohimbine, DNPX reads like a pretty hardcore stimulant; more in line with pre-workout supplements than fat burners.
Black Pepper Extract (as BioPerine®) – Never a bad idea to top your formula off with BioPerine, especially if your formula is a fat burner. This digestive aid pepper both enhances nutrient absorption and improves fat burning.
Formula Analysis
Caffeine. More caffeine. Synephrine. And yohimbine.
Hold on tight, dooders — DNPX gon give it to ya!
After reviewing each ingredient individually, we're wondering if DNPX's fat loss plan isn't simply to reduce fat but to decrease the entire human population. Is that an overreaction? Sure. But then again so is this formula: we're not entirely convinced you need this much stimulation to ramp up fat burning metabolism. Especially given the number of the superior, non-stimulant fat burner options on the market: e.g., Green Tea Extract, Cayenne…
Our theory: DNPX cares less about your burning fat than your feeling good. Because feeling good leads to buying more of that thing that feels good.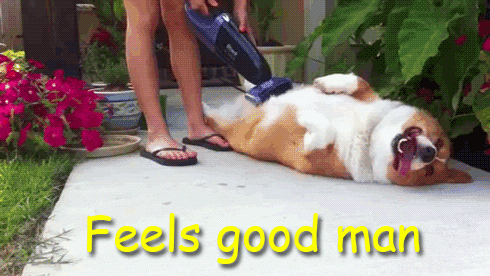 Caffeine feels good. This is why it's the world's favorite drug. And so does synephrine and theobromine. Granted, DNPX does attempt to mix up the formula with nootropic Bacopa and mystery ingredient Locus Seed Extract …but we're not entirely convinced that: A) DNPX provides enough milligrams for these ingredients to work, and B) these ingredients benefit DNPX's fat burning design in any way.
We were hoping to have more answers for you by the time we reached the formula analysis of this DNPX review. But we only have more questions at this point. And that's not a good sign.
DNPX Benefits
Pro Supps claims DNPX may "aid in extreme annihilation of body fat and appetite" via the following the bio-benefits:
Promotes Powerful & Sustained Energy
Elevates Mood & Facilitates Improved Focus
Helps Increase Metabolism or Enhanced Calorie Burn
And all of this is true insomuch that caffeine improves energy, mood, focus, and metabolism …Okay, not just caffeine but also other caffeine-like substances and risky herbal stimulants. Even so, DNPX takes an almost singularly stimulating route towards fat burning, without turning to any other reliable, non-stimulant fat burners. Depending on your particular penchant for caffeine, the Pros vs. Cons of this supplement may differ.
Who Takes It?
Caffeine Junkies. Do not take DNPX, if you're not a caffeine fan. Or for that matter, if you're not a fan of stimulants (synephrine, yohimbine, etc.) in general. DNPX is a caffeinated stimulant pill first and foremost, a fat burner second. Although, many bodybuilders and meatheads do enjoy the stimulant route to exercise and weight loss.
Any Side Effects?
The usual stimulant suspects: excess energy, high heart rates, high blood pressure, nausea, etc. Don't let DNPX blindside you — High Energy Supplement Here, Yo! Some customer reviews report of these negative side effects, whereas other customers seemingly enjoyed DNPX's energy, mood, and focus boosts.
DNPX Review Summary
Pros
Caffeine. A definite pro, if you're a definite caffeine fan.
Patented Extracts. TeaCrine, KinetIQ, Bacopin, and BioPerine.
Many Servings. More than a month's worth of caps in this supplement.
Cons
Caffeine. A definite con, if you're a definite caffeine hater.
Disorganized. DNPX has the stimulation down but the other ingredients? What?
Proprietary. DNPX sells its soul for the proprietary blend label. Shucks.
Other Ingredients. Woahly smokes — junky additives and colorants on these caps.
Pricing and Where to Buy
1 Bottle (1.5 months): $59.99
Available online and in retail stores
Final Word on DNPX
We've reached the end of the DNPX review. And we change our early conclusion — "the dosage is too low" — to a different conclusion: The stimulation is too much. For most fat loss seekers, these aren't the best ingredients for hot, healthy, thermogenic fat burns. There's too much risk involved in this "health supplement" to qualify it as "healthy." Especially given the number of high quality fat burners that accomplish fat loss minus all the junk. Not bad for a fat rush of energy. But not great for healthy weight management.
Our Rating